Apple Watch OS
Apple Watch OS
Twitter Apps for iOS, the Apple Watch and MacOS
January 12, 2018
Apple Watch users noticed in September 2017, that Twitter had disappeared from the Apple iTunes App Store, no longer referencing it as compatible with the Apple Watch. In fact, the Twitter Watch App was removed in iOS version 7.8. In my opinion, the Twitter app for the Apple Watch was by far the best Twitter app for the Apple Watch. Although some apps may not be ideal for the Apple Watch, I feel that Twitter's Apple Watch app was spot on, and for anyone using Twitter, would have been one of their core apps.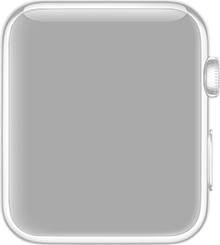 What are the alternatives?
Tweetbot by Tapbots for iOS and MacOS
Tweetbot for Twitter by Tapbots and Twitterific for Twitter by The Iconfactory (for iOS) are very strong 3rd party apps for mobile and the Mac, but being a user of both, I feel their Apple Watch apps are lacking, by comparison. Twitter's iOS app would allow adjustments to the types of notifications you wished to receive and would only push notifications to either your watch or iPhone based on which one you were using at the time.
Tweetbot for iOS and MacOS by Tapbots
Tweetbot for Apple Watch allows you to view your recent activity, reply to mentions, direct mentions and compose a tweet using force press.
iPad Support (Universal)
Apple Watch App
Extensive 3D Touch Support for iPhone 6 and 7 (including Plus models) and iPhone X
Landscape Support on iPhone and iPad
View Tweet Statistics and Account Activity : Tracks the popularity of your tweets and new followers every day
Column View in Landscape on iPad and the iPhone 6+ : The split view multi-tasking on the iPad dedicates second column to a list, search result, mentions, statistics, or activity stream. IOS 9 multi-tasking also supported on iPad.
Granular Mute Filter Settings
Quick Reply from Notifications
Safari View Controller with Support for Content Blockers
Support for Multiple Twitter Accounts
Push Notifications
Customizable Timeline
View/Add/Edit/Subscribe to Lists
Direct Messages with Support for Images and Unlimited Character Count
Mute People, Keywords, Tweet Sources on your Timeline, Lists, and Search Results
Save Searches, View Trends, and See Nearby Tweets
Edit Your Full Profile Including Avatar and Cover Image
Support for 3rd Party Services
Night Mode for Low-Light Reading : Automatically switch based on ambient lighting or toggle manually by swiping 2 fingers up or down in the app.
Gestures for Quick Access to Common Tasks
Customizable Tab Buttons (iPhone)
Tweet Drafts
Portrait and Landscape Orientations
No Ads
Translate Tweets
Read Later : Bitly, Instapaper, Pinboard and Pocket
Twitterific for Twitter by The Iconfactory for iOS
Twitterrific for Apple Watch allows you to view your most recent activity and reply to mentions, direct messages via dictation, receive notifications, follow new users, and favorite tweets.
iPad Support (Universal)
Apple Watch App
People Search
Save for Later : Send any link to Instapaper, Pocket, Pinboard, or Safari Reading List for convenient reading later
Timeline Sync : Sync your timeline via iCloud or Tweet marker among your iOS devices
Push Notifications : Receive direct message or mentions
Theme Control : sizes, adjust line spacing, font size and light and dark themes
Muffle Tweets: Muffle usernames, hashtags, and domains to keep your timeline free from spoilers and unwanted tweets
Unified Timeline : Color-coding lets you quickly scan your timeline for tweets that are important to you like mentions and direct messages
People Search
VoiceOver : Support for Apple's VoiceOver means accessibility to the visually impaired
Save for Later : Send link to Instapaper, Pocket, Pinboard, or Safari Reading List for convenient reading later
Stream timelines on WIFI